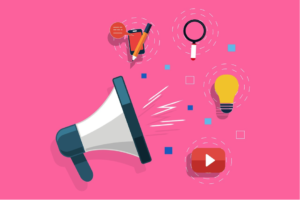 Small businesses run on a tight budget and cannot afford extensive paid ads on both traditional and digital media platforms as the big guys do. But before you sigh and conclude that there's nothing much you can do since you have little to spend on ads, have you explored all the affordable avenues available to you?
Running on a tight budget shouldn't stop you from marketing your business and getting sales. There are several ways you can go about this without needing to spend much. I've compiled a list of them for you to explore and maximise.
1. Maximise your social media presence
From posting consistently to sharing valuable information, engaging with your audience and potential customers (following them, liking their posts), ensure you are doing the most with social media for free. Use Facebook/IG stories and WhatsApp statuses, write a catchy bio for all your accounts, share testimonials, etc.
2. Own a website and maximise it
When it comes to marketing, your website is a multipurpose tool. It serves for lead generation, online brochure, catalogue, and to share relevant information to potential customers. If you already have a website, make sure to maximise it.
3. Ask for referrals
Don't just assume your happy customers will tell others about you; ask them to and remind them too. Give them your promotional materials, like business cards, flyers, brochures, etc.
4. List your business in local directories
Do you know about business directories? In this digital age, people go to search engines to inquire about where they can get certain goods/services in their local area. So, getting your business listed in local directories websites is one way to promote your business. There are several of them like Google, VConnect Nigeria, Business List, Connect Nigeria, Finelib.com, etc.
5. Build an email list
Emails can help connect you with potential customers and promote your business. Sign up for a free email service, create something you want to give away to people who sign up for your newsletter.
6. Write for industry publications
While it may be expensive to advertise your business in professional, industry magazines, contributing an article is a way to get around it. By having your business mentioned in the bio after your article, you can attract potential customers from those who read the article.
7. Guest blogging
This is the online version of the previous tip on writing for industry magazines. Look for top websites and blogs in your niche or ones that attract your potential customers. Contribute very helpful articles. You'll be able to add a link to your business website in your bio after an article, and that could lead potential customers to you.
8. Contribute very thoughtful comments
Both on social media and on blogs, making very thoughtful comments can help you get noticed. Follow those blogs and accounts that are around your niche or attract your ideal customers, and meaningfully engage with their posts.
9. Speak at events
Offer to speak at events and conferences that would have potential customers. Make friends with event hosts and founders of some target groups and associations, and offer to speak at their meetings. You don't necessarily have to talk about your product. Merely delivering valuable messages and properly introducing yourself can get people looking you up on social media immediately.
10. Offer freebies
Look for ways to offer freebies that won't really cost your business much. Like offering free, no-obligation consultation where you can analyse a potential customer's situation and offer honest advice on what they should do (which would include how your business/product would solve their problem).