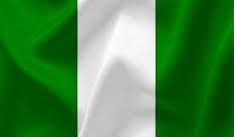 Every business owner savors the opportunity to make more sales and increase revenue. Which is why you should take advantage of the Independence Day celebration on October 1st and get those sales numbers up. Utilize your website, social media and Whatsapp accounts to create awareness for your sales campaign.
Wondering how to start? Here are some clever ideas to try:
Offer Discounts: Everybody loves that feeling of finding a good deal and saving some cash. For retailers, spice up your sales by offering 10.1%(10.1- for October 1) discounts on your products and services and your customers will be delighted to shop.
Give Freebies: People love to save money but better than that, they love free gifts. Stock up with cheap but memorable gifts like key rings, mugs, pocket sanitizers etc. All your customers are guaranteed to leave your store with a smile.
Hold a social media contest: Use compelling content with eye-catching graphics to engage your followers. Ask people to send pictures of your product in a green and white theme or ask historical questions about Nigeria and reward the account with the most likes/correct answers. Rewards could be coupons, gift vouchers, movie tickets etc. This tactic will not only grow your followership but also create more brand awareness for you.
Collaborate with a complimentary brand: For example a fashion designer can host a pop up with an accessories designer and offer discounts to both of your customers. Spice it up with light refreshment like cupcakes, small chops and drinks.
Free Shipping: Many sales transactions are aborted because of shipping costs. If your business can bear the cost, offer your customers free shipping. If you cannot absorb the costs, offer flat rate shipping regardless of distance. You are sure to see more people ordering especially in you are online business.
To ensure that you maximize this period, extend your sales to cover at least 5 days. Also be sure to check your inventory so that you do not have more orders than you can fulfill. If you have inventory that has been sitting for long, this is the perfect opportunity to offset it.
Thankfully the recession is over and some of the economic indicators are starting to look positive once again. Even though we are not back to where we used to be, we are definitely on track to stability.
Don't miss this opportunity. Your competition is already making plans!